IMPORTANT: Adding cameras or replacing your monitor? Mila V2 is not compatible with Mila V1. Check compatibility here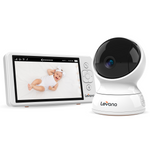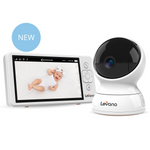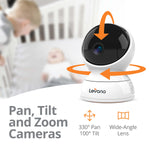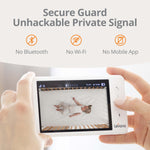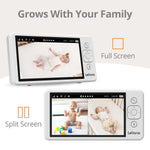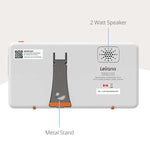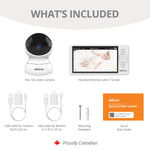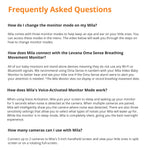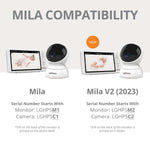 Mila V2 with 1 Camera (duplicate2)
Levana Mila 5" HD Video Baby Monitor with 1 PTZ Night Vision Camera
Mila V2 with 1 Camera (duplicate2)
OVERVIEW
SPECS/SUPPORT
REVIEWS
What the Experts are Saying
"All the features worked really well, the image quality was great, and the reception range..."
Buttons and Connection Ports
2.4 Ghz
Digital FHSS technology
1000 ft. maximum transmission range
600 ft. optimal transmission range
Designed in Canada
Made in China
1 Year
Warranty
45 Day
Returns
Price Match
Guarantee
Delivering
Peace of Mind
Frequently asked questions
Does Mila work with an app on my phone?
+
How many cameras can I use with Mila?
+
Is Mila's camera battery powered?
+
What if I break my monitor?
+
How does Mila's Voice-Activated Monitor Mode work?
+
How does Mila connect with the Levana Oma Sense Abdominal Movement Monitor?
+
What is the difference between Mila and Mila V2?
+